Your One Call to Plan it ALL! All the Specialty Entertainment in One Place
B_entertained is the best source for music, special event entertainment and production. From entertainers for your next backyard birthday, school or university event, fair or festival or planning an event of any size we are the go to company for your talent and event service needs! Our professional staff can offer the personal service and the experience to provide the very best entertainment to fit any spending plan. We offer all kinds and styles of entertainment to the vibe and theme of your event.
Need a Mind Reader, we got it! Need a Piano or Harp player, no problem! Comedians, Magicians and unforgettable acts are all available for any type of function you are having. And with live musicals specializing in everything from: Latin to Salsa, Blues to Swing, Reggae to Calypso, Tribute Groups to Showroom Acts, Solo and Duo Artists and Country to the very best Dance Bands our cast of characters are sure to impress. Dont see what your looking for? Just ask! We have a great network of performers available! Contact us today!
"Mike was the right level of professional and fun for our guests!"


-Samantha, The Knot


See what others have to say about hiring us for their event here!


Specialty Party and Stage Acts:
Balloon Twisters and Artists – Most Popular Choice!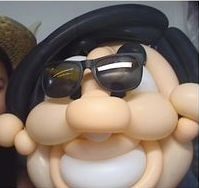 Great for any event but especially ones where kids are attending and we have also found that teens even, surprisingly enough, also enjoy our balloon creations. Our balloon artists have skills and offer some the most interesting balloon creations. Our artists operate with the most professional equipment and on average can make about 21 balloons an hour depending on the design.
Face Painting Artists – Most Popular Choice!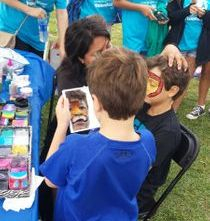 Our face painters all have have artistic training are are some of the best around! Your guests can choose between full-faces or small pieces of art. Designs include fairy faces, scary monsters, glittery tattoos and more! But whatever you choose, we know you'll be impressed! Only the finest, industry standard face paints are used. We can paint approximately 12 full-faces pieces per hour or with smaller works we can paint approximately 17 kids per hour.
Caricaturist – Most Popular Corporate Client Choice!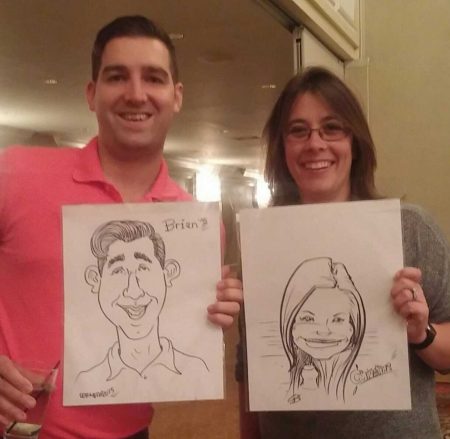 Our caricatures are goofy and fun artists that engage guests from start to finish – While you're waiting you can enjoy watching them draw your friends, family and even creatures that you didn't even know existed at your event. Kids are at the perfect age to enjoy getting their caricature done as their favorite sports star, superhero, celebrity or doing their favorite activity. It is the perfect keepsake for guests to cherish and enjoy. The caricature will serve as a constant reminder of how much fun your guests had at your event.
Costume Characters – Very Popular Option!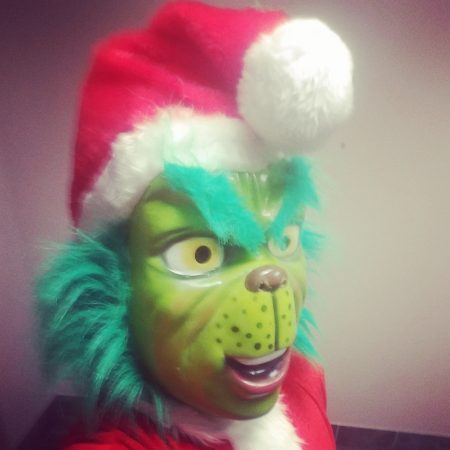 Appearances: 30 minute character appearances are perfect to add to any entertainment package or just by themselves and make that special someone's day one they will never forget. The characters are more than happy to take lots of pictures, give lots of high fives and hugs!
Costume Character Dance Party: 60 min dance party which consists of many of the classic dance songs (Hokey Poky, Macarena, YMCA) as well as new ones (Ho-down Throw-down, Electric Slide, Cotton Eye Joe, Harlem Shake and More). Characters come with a sound system and will move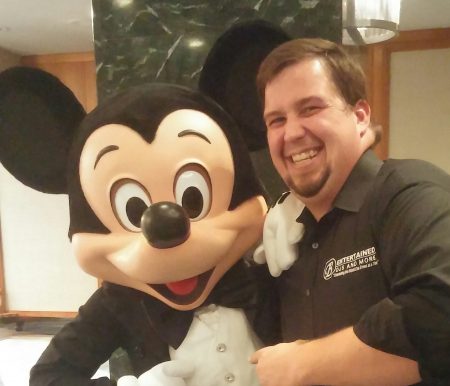 around the party encouraging the guests to interact with them as they dance to the music.
Disclaimer: Please inquire before hand about the availability of the character and all the characters offered are independently owned with any resemblance to other characters not owned as merely coincidental. We will strive to do our best to provide you with the character you want but no guarantees can be made.
Glitter / Temporary Tattoo Artist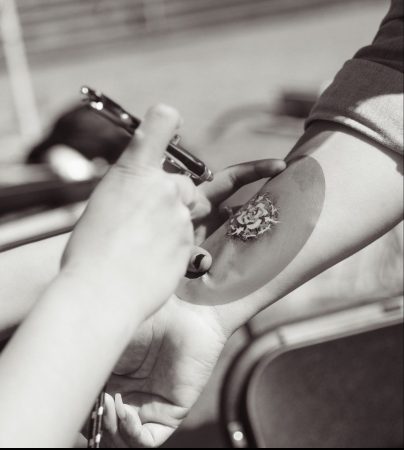 Glitter Tattoos use a special ultra fine, metallic glitter, as well as hypoallergenic glue to create fun tattoos that everyone will love. There is an enormous selection of stencil designs that have been carefully selected for your enjoyment. Glitter tattoos are great because usually they create very little to no mess and are great for formal events where mess is a concern. They can last anywhere from 4-6 days and are waterproof but can be easily removed with baby oil or 70% isopropyl alcohol. Great way to add a special touch to any pool party, communion, sweet 16, mitzvah or any event as kids and adults alike love them!
Henna Tattoo Artist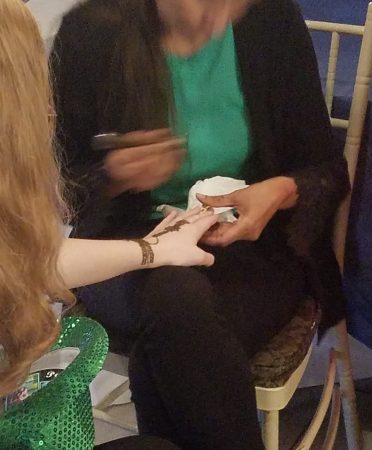 Henna Tattoos incorporate the ancient body art of Mehndi into many different special occasions! Henna is well know around the world and goes by many names: Mehandi, Mahandi, Mehndi, Henna, Hina, Heena, Red Henna and Temporary Tattoo. Henna Tattoos are fun for all ages: from kids to teens and parents to grandparents, everyone loves henna. Henna is popular on so many different occasions from weddings and festivals, to pregnancies (belly henna!), to Bar / Bat Mitzvah, birthday parties, sweet 16, bachelorette parties, bridal showers, fundraisers, baby showers to even corporate events (corporate logo in henna!) you can never go wrong when you bring in a henna tattoo artist who has thousands of designs to choose from.
Apparel Air Brush Artist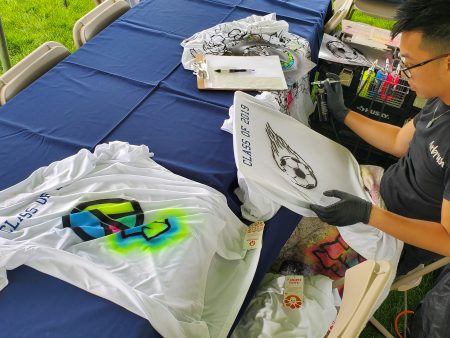 With numerous different designs, everyone is sure to find something that will fit their style! Our artists are all experienced, accommodating, and friendly, working hard to make your event a success! Airbrush Tattoos are perfect for all events and even pool parties and high energy dance events as these tattoos are waterproof so they won't sweat or wash off. If our artists do not have the design you are looking for they are often willing to design and paint freehand specific to your needs.
Call / Text Us For A Customized Quote!


Each Live Stage Show Act is Built for Your Needs and Wants.
Magicians
Our staff of magicians are here to make your event as magical of a memory as possible With the option of walk around magician, stage magic shows, family and kid magic shows, "Adult Only" magic shows and even a magical grand entrance at your wedding, sweet 16 or mitzvah our magicians are here to make memories that will last a lifetime.
Comedians
Our comedians are from comedy clubs and bars all over the country and offer a "funny way" (pun intended) to entertain your guests at your next event. Our comedians will tailor a routine to your specific event and the audience let it be a room full of expecting mothers or your local biker gang looking for a good chuckle we have comics with so many different styles and approaches there is sure to be one that fits your event and personality.
Live Musicians and Artists – Very Popular Choice!
There's nothing like a live band to kick things up and get your guests on the dance floor! With everything from soloist to full orchestras for your next event we have the right artist for you. Our highly talented musicians can perform almost any style of music from oldies to current hits. If our musicians do not know one of your favorite songs, they will learn it! With a staff that has been in the business for years and has tons of experience, with many of our performers bine found on Broadway, heard playing on the radio or seen touring along side one of your favorite mega talents.
Event Support Services – Golf Carts, Generators, Security, Special Effects & More!
When you need your event to be turnkey! We provide all the production services to make sure your next event is worry free and runs smoothly, no matter the type or size. Our clients get a level of service unrivaled in our industry, from wedding receptions to full-scale concerts, corporate events and even events with golf carts too! Everything you need to make your event something to be proud of is in one place. From generators to trash cans, two way radio systems to confetti cannons as well as general event staff, security and more! We can provide you with a no worry service from first call to installation – from small and intimate to large and detailed events – your events success is our goal. You'll find our event specialists to be friendly, helpful, knowledgeable and filled with creative solutions and our on-site technicians are always professional and polite with safety being our number one priority. Contact us today to plan your next worry-free event!
AND MANY MORE! CONTACT US TODAY WITH ANY OF YOUR EVENT SERVICES NEEDS